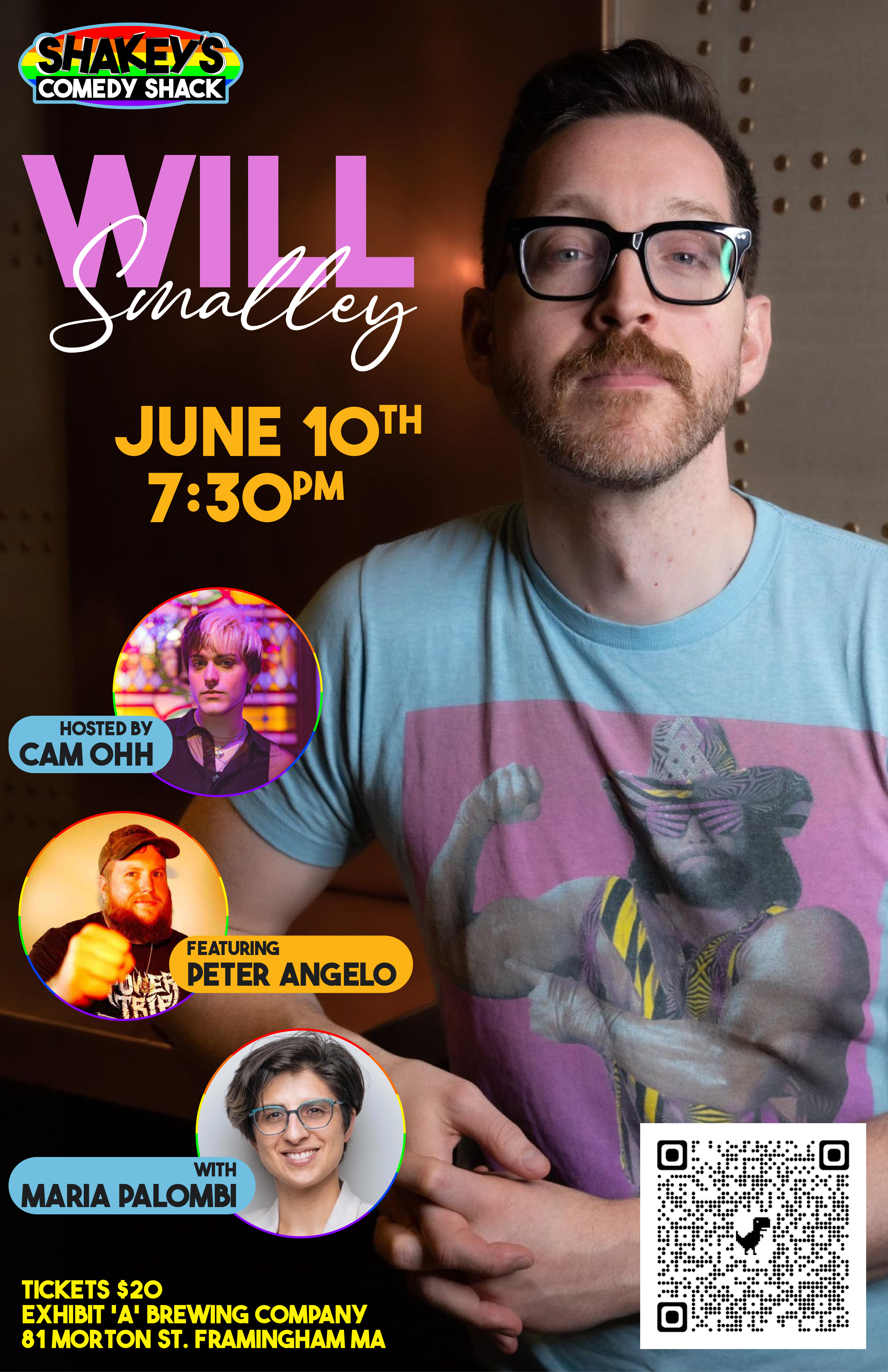 Shakey's Comedy Shack
Comedy In the Brewery
Welcome to Exhibit 'A' Brewing Company!
Our Framingham, MA Taproom is open for draught beer and cans to-go.
You can also order Taproom items online for curbside pickup – see link below.
Taproom Hours are:
Monday through Wednesday Closed
Thursday 4pm – 9pm
Friday 5pm – 10pm
Saturday 2pm – 10pm

Sunday 12pm – 6pm
81 Morton St, Framingham, MA 01702
Sorry but no dogs allowed inside taproom other than service animals.
**COMING SOON – OUR OUTDOOR PATIO SPACE! LOOK FOR MORE UPDATES ON OUR SOCIAL MEDIA OVER THE NEXT 2 WEEKS**
Now Available: Salem's End German Style Wheat Beer collaboration with Pink Boots Brew Society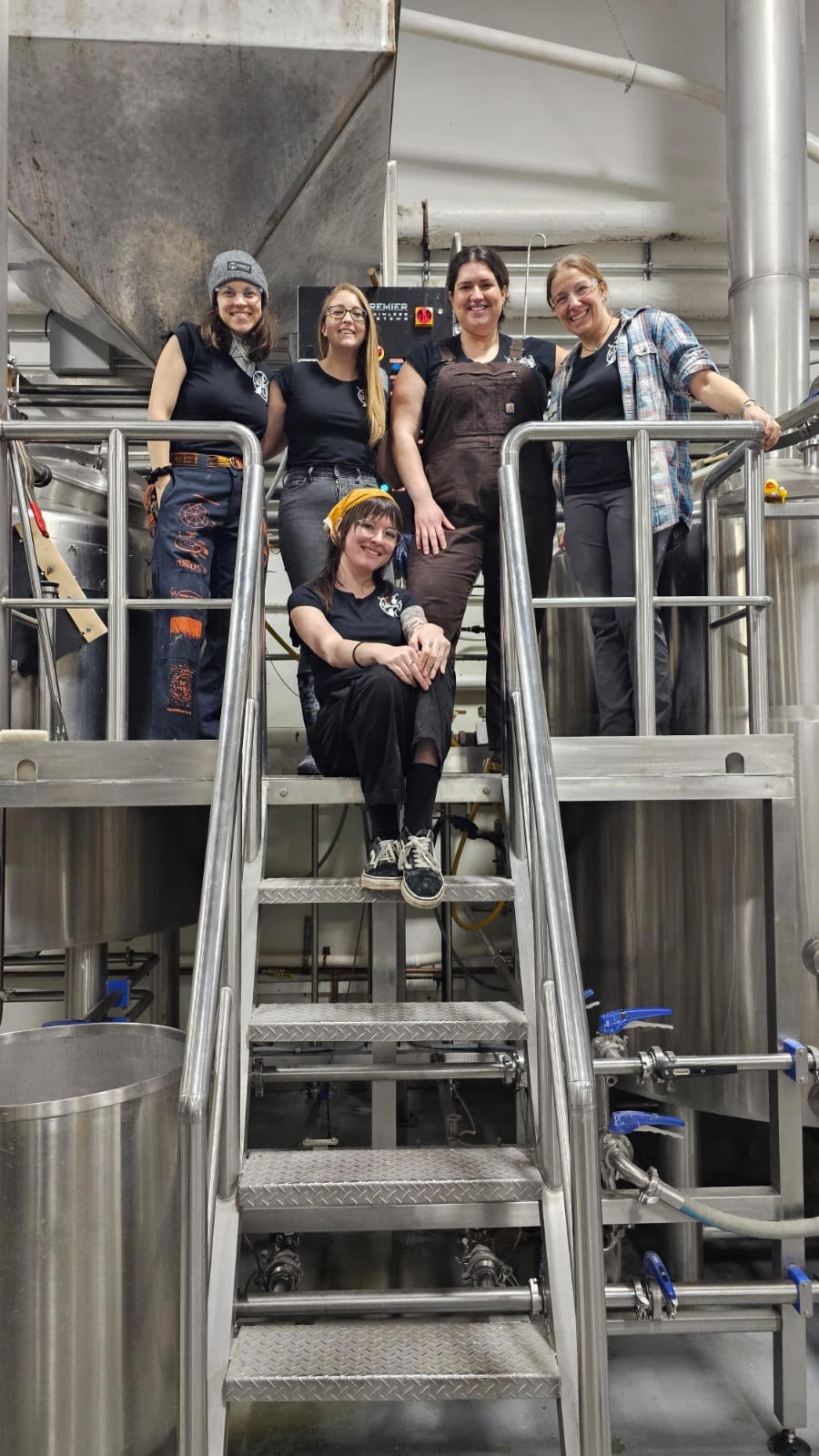 This German Style Wheat Beer, also known as a Hefeweizen, was farmed, processed, and brewed by women from start to finish. It has the aroma of bananas, light cloves, and pepper great the nose followed by flavors of cracked wheat and water crackers. Salem's End is a tribute to Framingham's history and myths surrounding historic women brewers. Salem End Road in Framingham is named after the story of Sarah Clayes, a woman who fled to Framingham to escape the Salem witch trials.
All proceeds support the Pink Boots Society which provides learning opportunities and scholarships for women in the beer industry.
It uses the following malts:
Girl Power Pils, Valley Malt Harris Wheat, Valley Malt Munich, Rice Hulls, Weyermann Acidulated Malt
It uses the following hops:
Pink Boots Hop Blend
Each case of this beer supports 90 square feet of local farmland.
ABV 4.9%
UPCOMING EVENTS AND VENDORS
admin
Job Summary: The office administrator will work to provide support for all areas of the business. They will focus on maintaining general administrative duties, accounts payable, accounts receivable, licensing and other duties as assigned. [...]
admin
Full-Time Production Brewery Staff Exhibit 'A' Brewing Company is looking for experienced brewery staff to join their production team! […]
admin
At Exhibit 'A' Brewing Company, it's important for us to be a valuable contributor to our local economy and community. Supporting local suppliers and using local ingredients whenever possible is part of that commitment. [...]
2019 Small Business of the Year

Most Underrated Brewery in MA – Thrillist 2019

Winner of 2017 RateBeer Best New Brewer for Massachusetts

36 Best New Breweries to Open in 2016 – BeerAdvocate

Top 5 Brewery to Watch in 2018 – Eater Boston

2017 Manufacturer of the Year – MA Legislature

Top 5 Rated Brewery in MA – Boston Magazine